Play With Valor
Hockey. The most free-flowing and exhilarating sport - all forms, every surface, any ability, anywhere. We believe that everyone should experience the game in a unique, positive and safe environment. Every product we build, and program we support, is inspired by these fundamental principles.
The Helmet
Reimagined
Game-changing protection and performance for everyone that plays the game.
Discover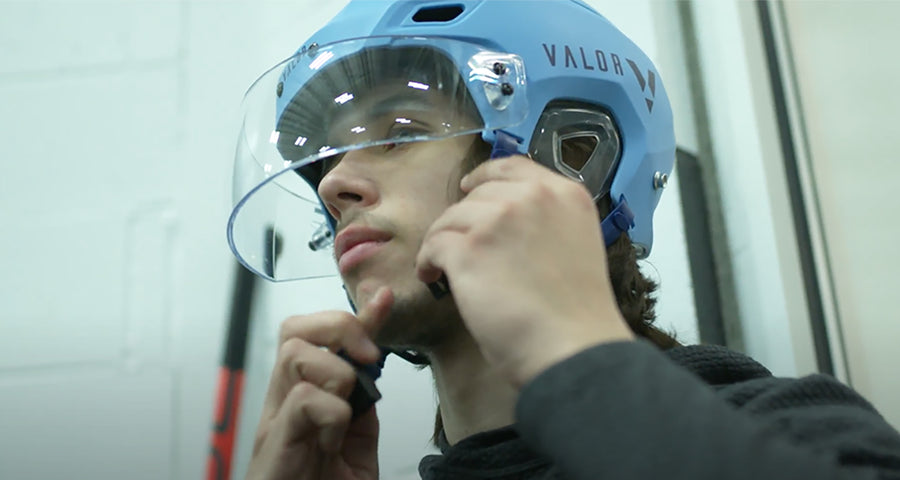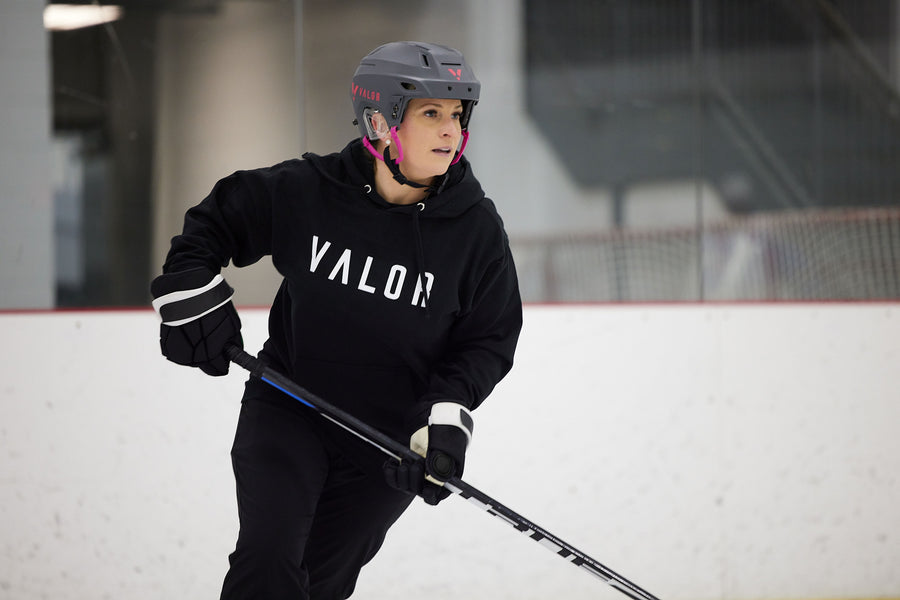 Lifestyle 2023 -
APPAREL COLLECTION
Valor apparel and accessories available now for Holiday 2023.
Shop Now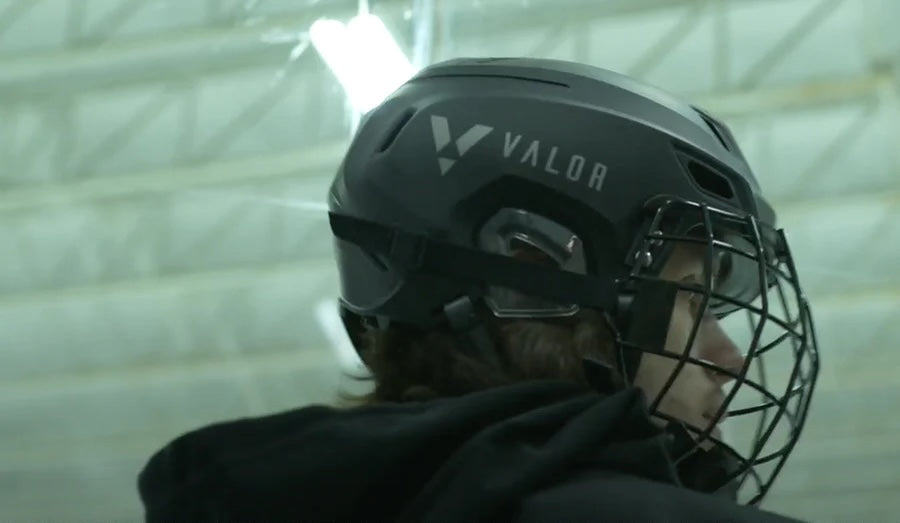 Beyond Traditional Safe
Developed, designed and tested through years of expert collaboration between a Hall of Fame hockey player, a world-renowned neurologist, and a leading sports helmet designer Valor's helmet reaches outside the traditional confines of the sport by fusing innovative engineering with new materials and technologies breaking through the barriers of 'traditional' safe.
Shop Now
5 Star Rated
Virginia Tech's helmet safety testing exceeds standard industry tolerances, measuring the real-world concussion risks of both rotational and linear forces. The Axiom helmet has been rated 5 Star, the first hockey helmet to earn this rating since 2017.
No Compromise Design
Game-changing protection and performance through uncompromising innovation. Protecting you from the forces that you can't defend against so that you can play hard and skate free, wherever you play.
Stability
Stability equals safety, comfort equals performance. Dial in and lock in your personalized custom fit with the Mi-Fit Stability System. Your own unique fit - more comfortable and more secure.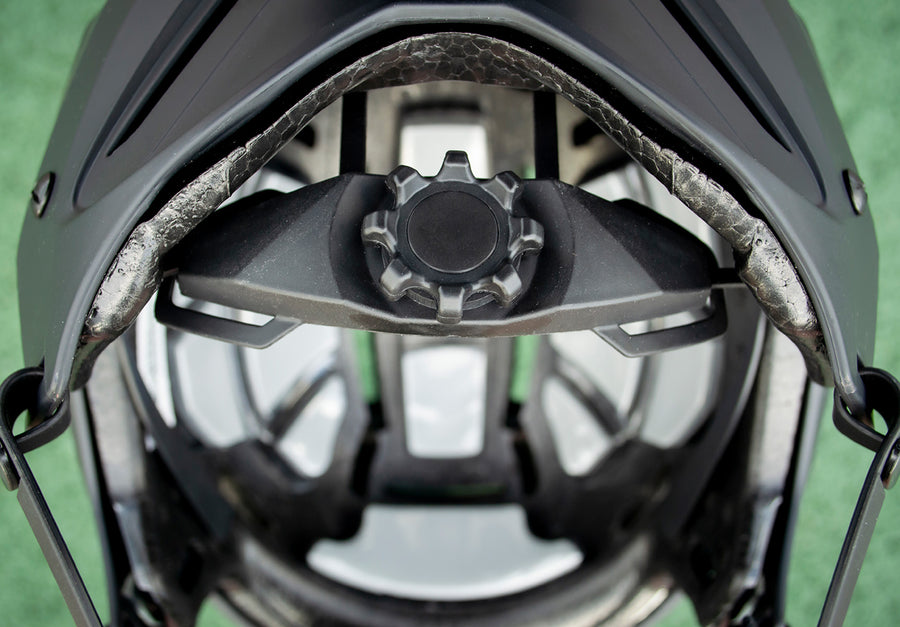 Ultrastrong, lightweight -
Monoshell
One-piece construction. A spherical ultrastrong profile, engineered with a lightweight shell provides the highest level of impact dispersion without extra mass and weight.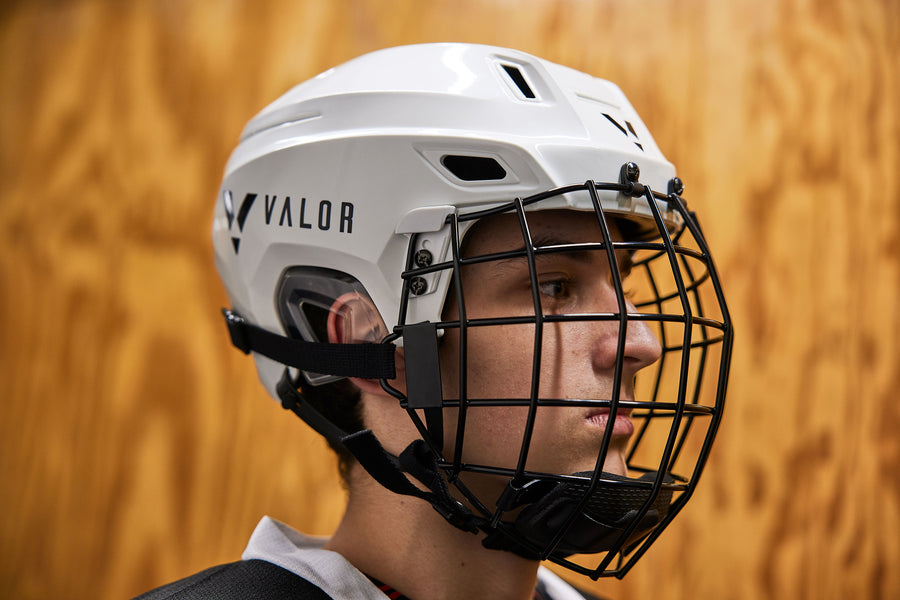 Impact Pods
Multi-directional impact absorption pods strategically zoned to maximize protection and comfort without restricting airflow.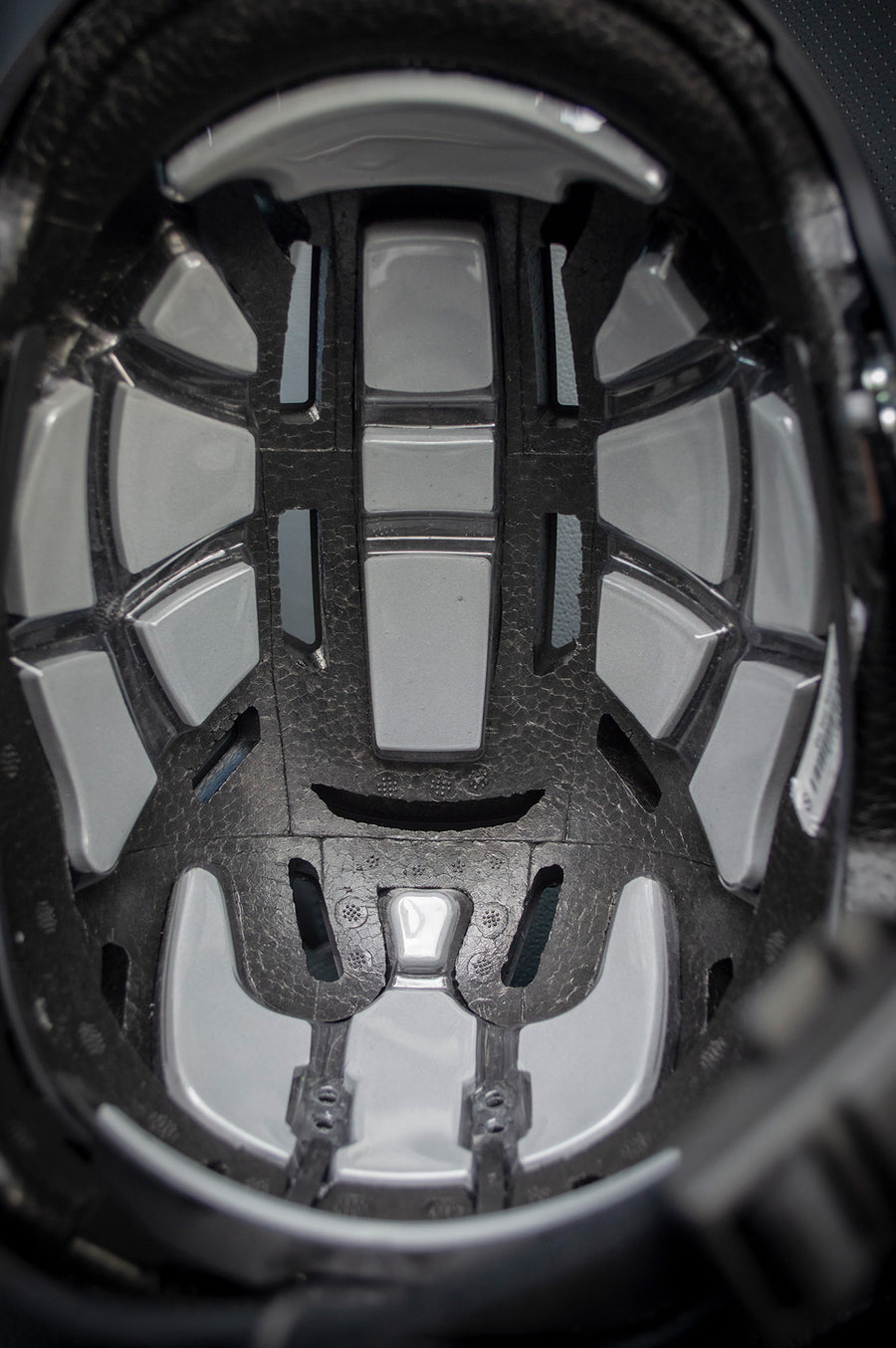 Airflow
The helmet venting system works in harmony with the internal impact pods creating air channels that maximizes cooling airflow in all directions and recovering between shifts.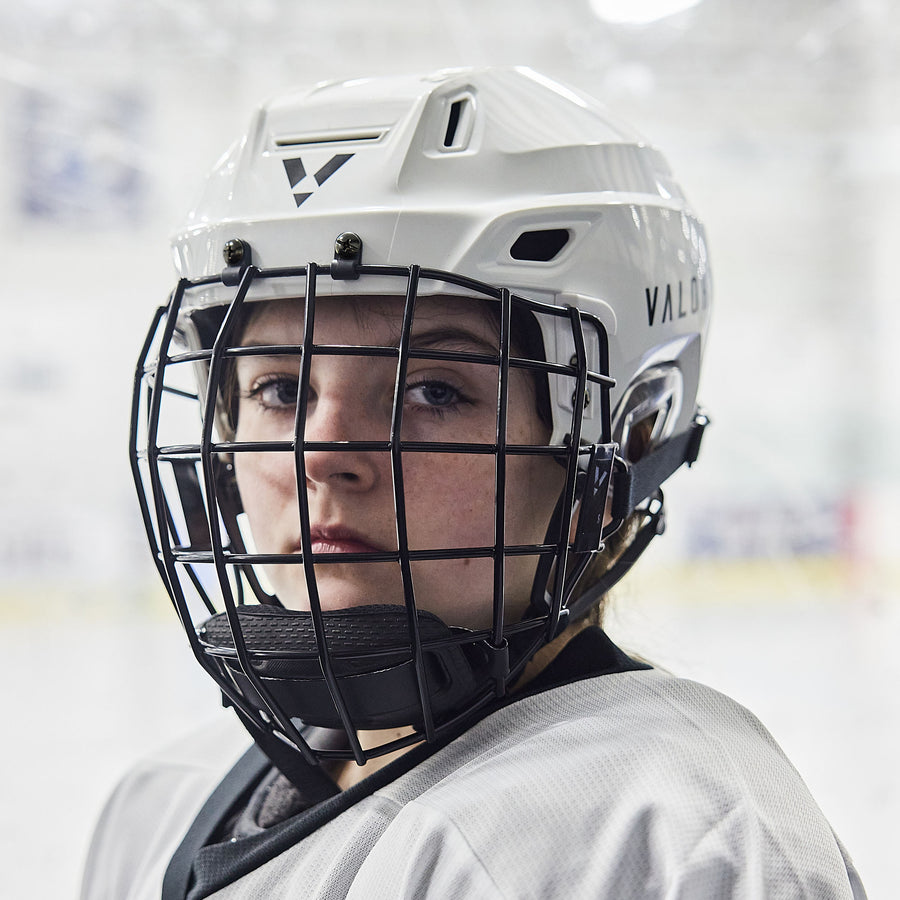 Fidlock Strap
No more hang-down. The Fidlock magnetic chin strap allows you to easily secure a better and safer fit with a game-changing click connect mechanism.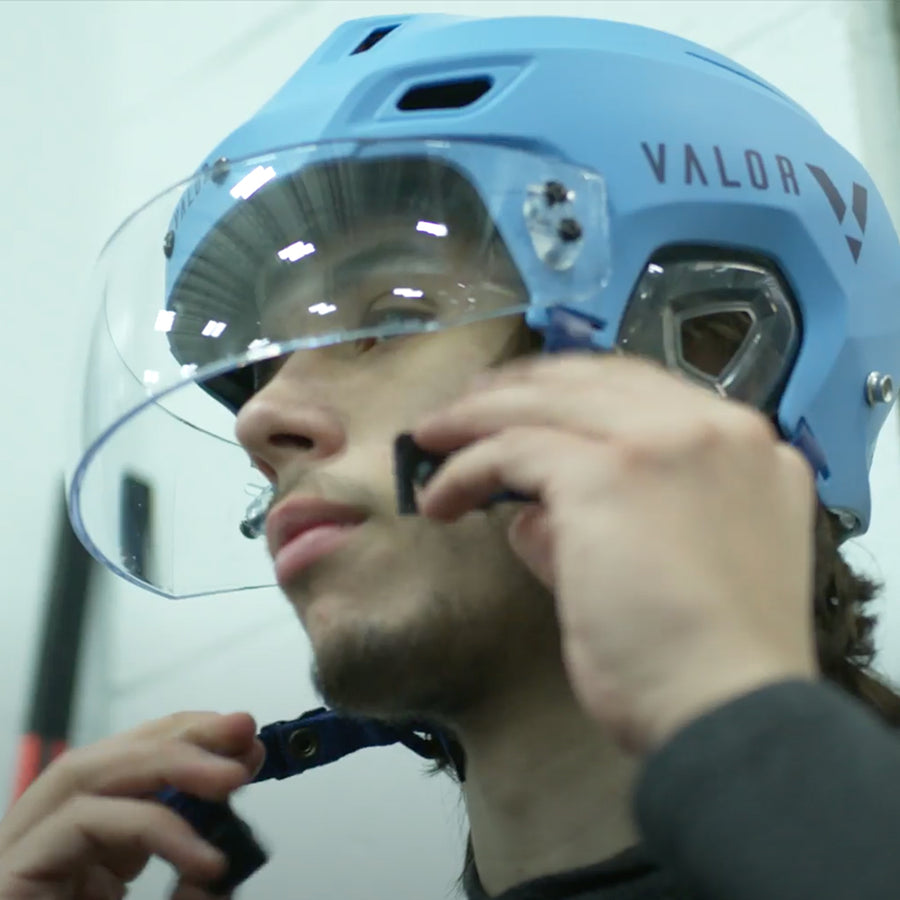 Hydropel
A clear skin moisture management coating on the interior padding repels moisture, keeping you cool and your helmet fresh.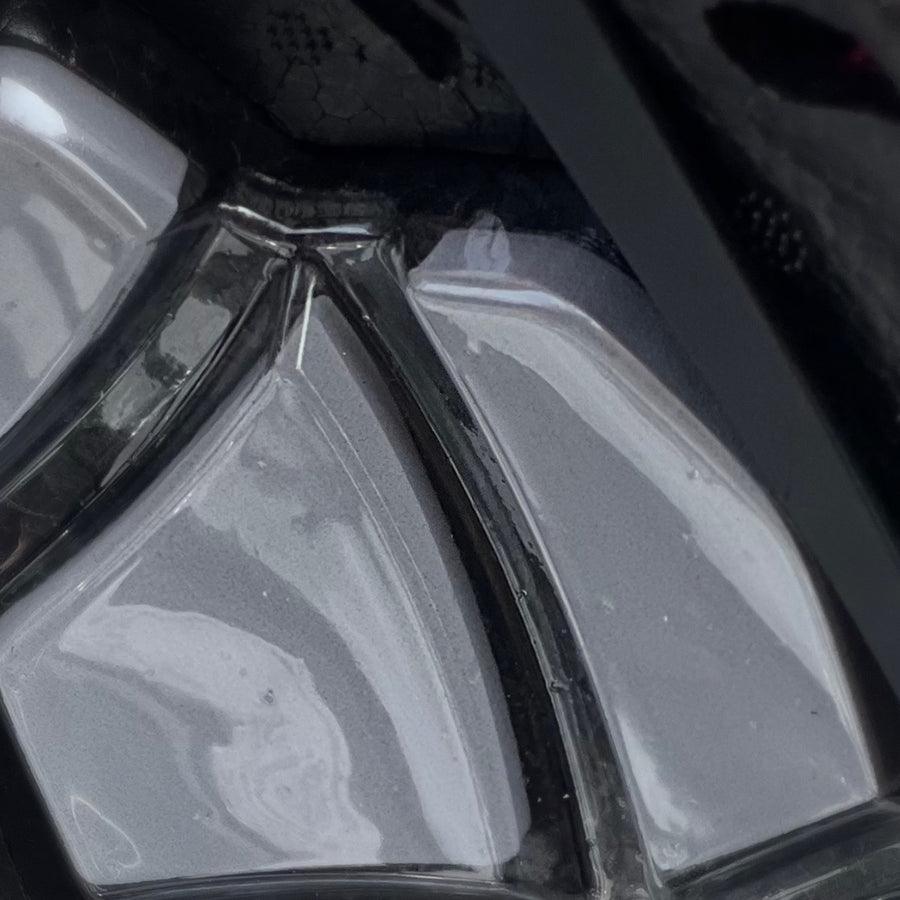 PLAY HARD AND SKATE FREE
Elevate the way you play the game with game-changing safety, comfort and performance.
SHOP VALOR HELMETS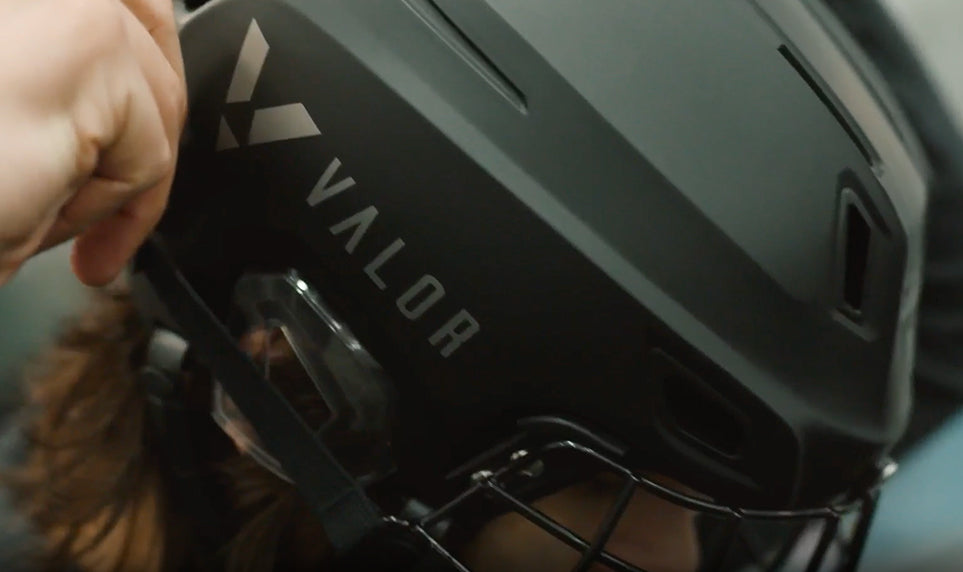 Unbounded by limits
Driven to -
Inspire
Valor is driven to inspire a love of the game in all its forms. We embrace and support the role the entire hockey community plays in celebrating and promoting the lifelong lessons that unite everyone who plays the game - teamwork, humility, hard work, and a love for what the game gives back.
Our Story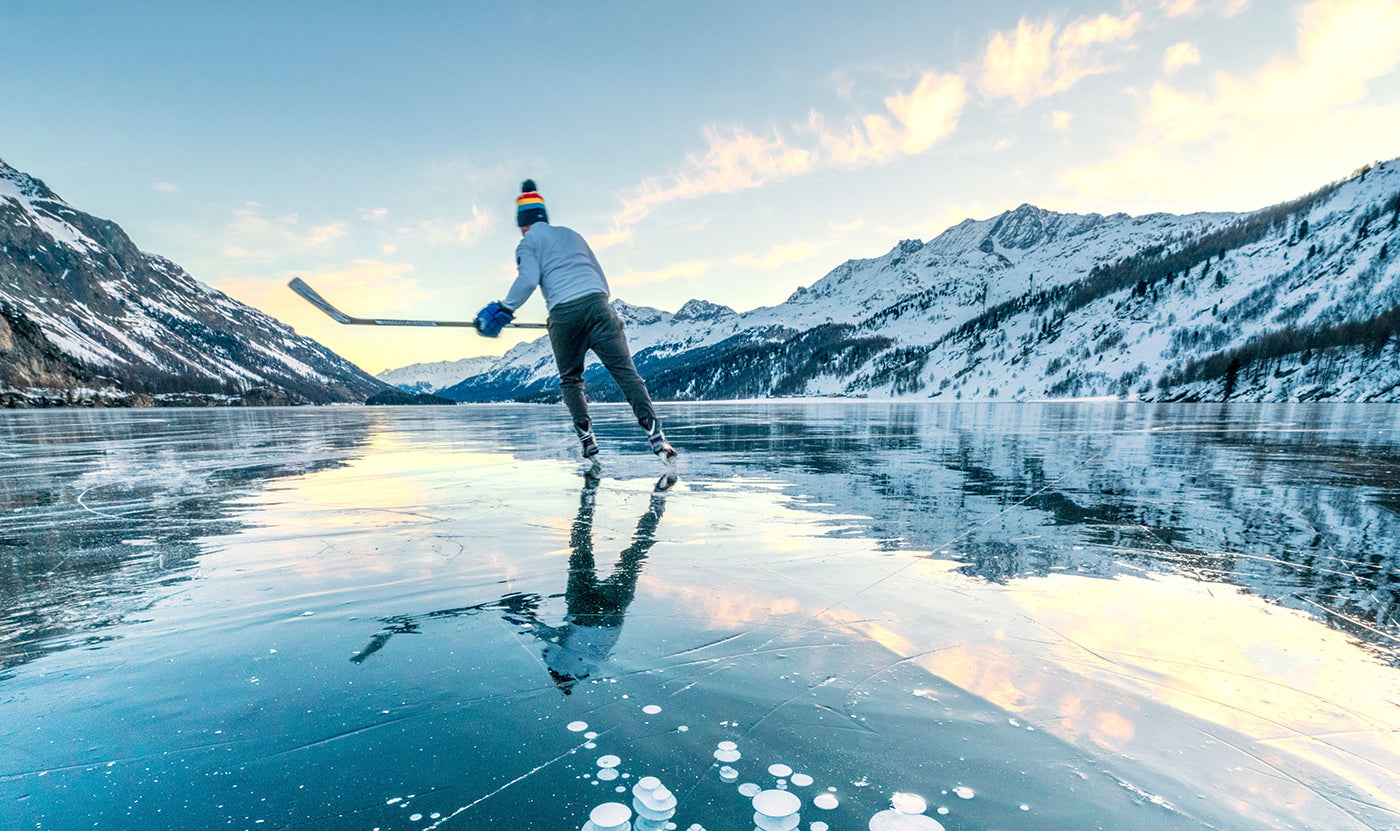 Hockey For All
Hockey brings joy, fosters community, and creates memories that last a lifetime. No matter how you play, where you play, or the surface you play on, Hockey is for all. Valor celebrates the different ways the game is played and understands the importance and value of diverse and powerful grassroots development regardless of the level of play. Valor invites you to become part of the hockey community and create your own unique hockey experience.
A Community -
Elevating The Game
Hockey is so much more than the score of any game, it brings joy, helps develop communities through a commitment to shared values and creates memories that last a lifetime. No matter how you play, where you play, or the surface you play on, Valor invites you to become part of the community and create your own unique hockey experience.
LEARN MORE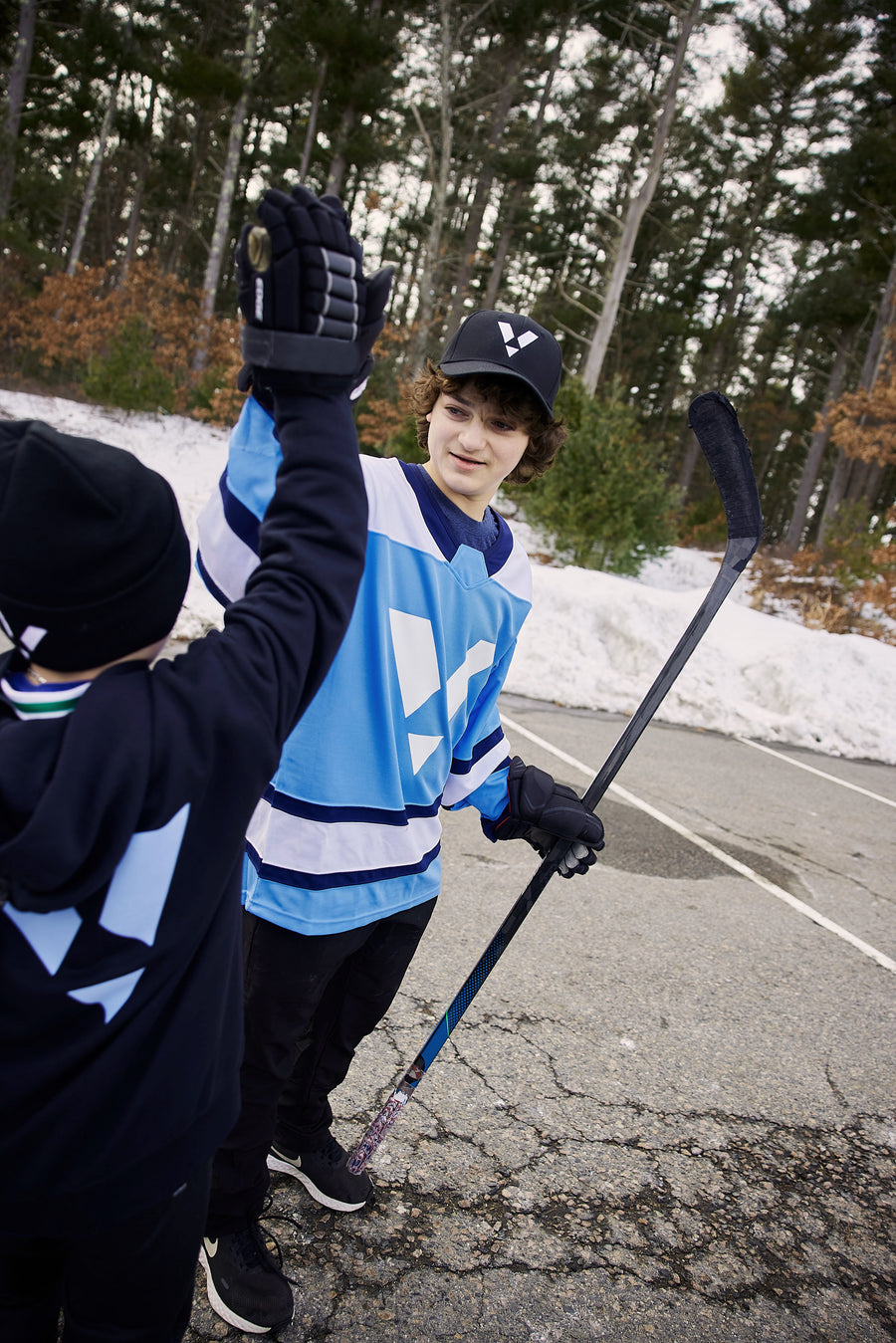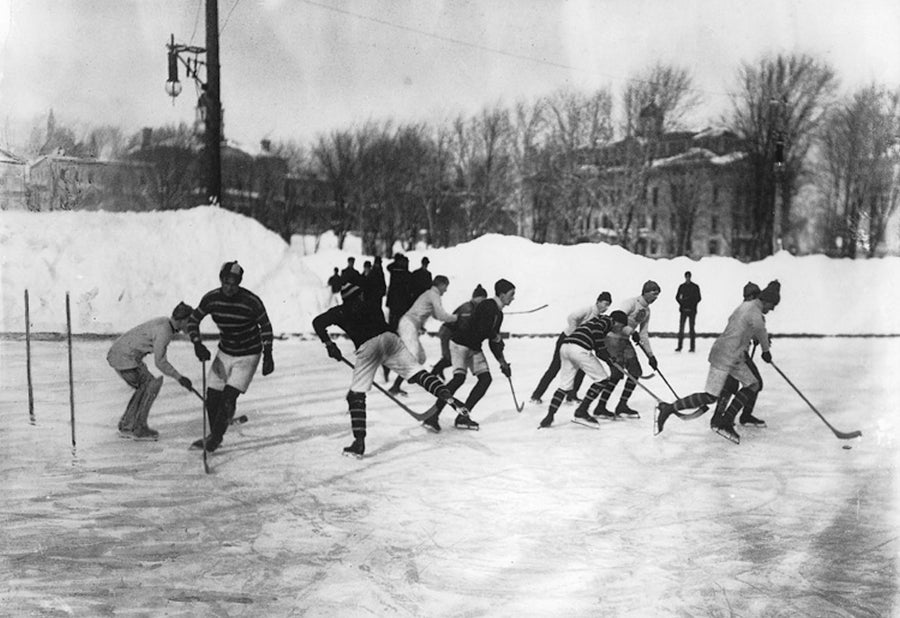 A Brand -
148 Years In the Making
Honoring the game's past and reimagining its future. Hockey's soul runs deep - a long history of milestones 148 years in the making. Values of hard work, respect and teamwork passed down through the generations, driven by a love of the game and the lifelong lessons it teaches.